Bai Xep Quy Nhon
Mô tả bài đăng trên blog.
It's known as being the most stunning beach in Quy Nhon, Bai Xep is a pristine gold sand beach with layers of rock undulating in each wave.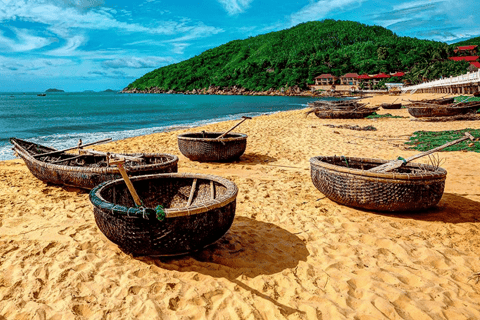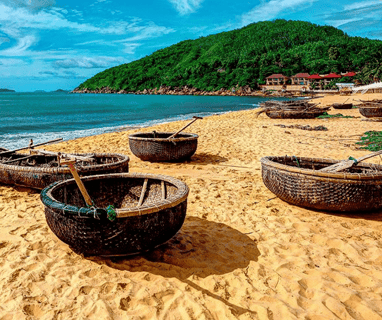 In the olden days, Bai Xep Quy Nhon was a lesser-know destination and its sea terrain was dangerous for visitors to swim. Until 2014, due to the policy of tourrism development of local government, Bai Xep has been become a luxury resort serving the upper class. After being built, Bai Xep was ranked as one of the most beautiful beaches in central region inadvertently, morever, it is rated by Business Insider as one of 16 misterious gems of Asia.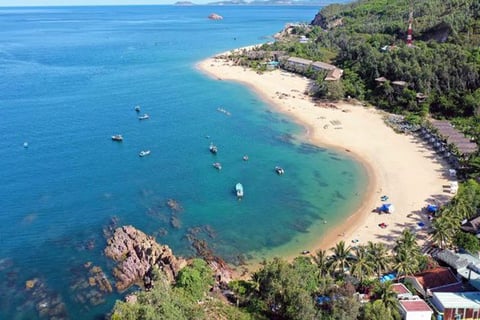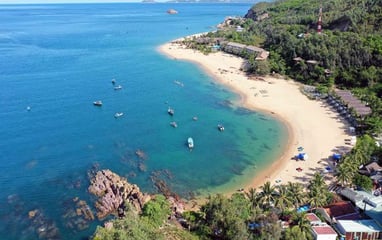 It is no coincidence that Bai Xep is praised by many people when they set foot on, a peace and quiet landscape absolutely make them feel so relaxing. The beach is along with sun-soaked gold sand and clear blue sea patting the shore. The undulating rock emerges in the sand at low tide. It's said that Bai Xep has a pristine beauty not only because of its inherent natural scenery but also because this beach is closed to the beauty of the labor of the people here.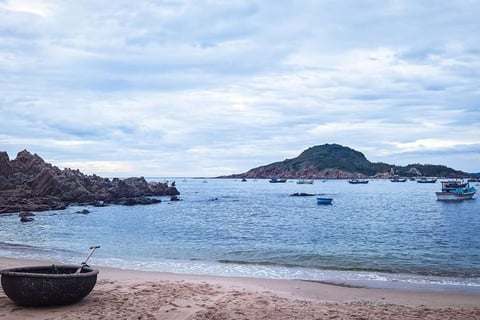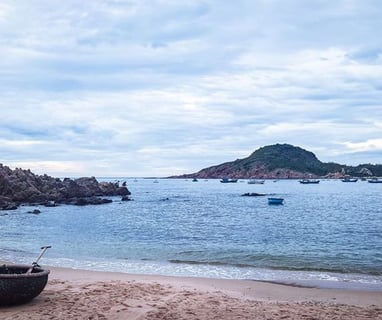 If you go by motobike or car, go straight on national highway 1D in the direction of Phu Yen, about 17km you will see a signboard on the left of the road stating "Bai Xep"!
Or if you take a bus, you can go on the second bus route which is in front of university gate and remind the driver to get off at the quarter 2 station.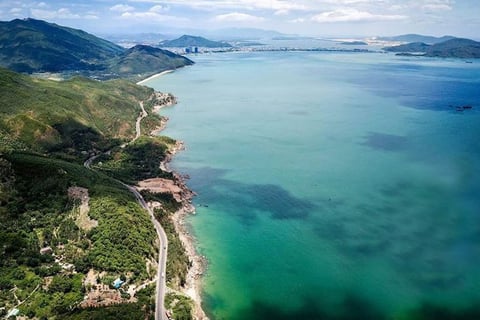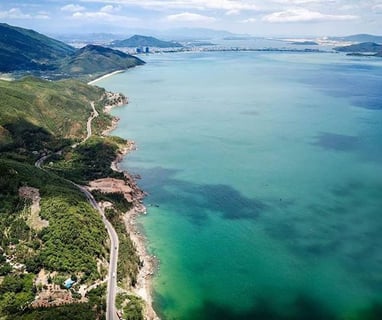 It is a long, magnificent beach and many tourists are extremely into exploring the wild and rustic of Quy Nhon beach. With clear, cool water, swimming there is absolutely enjoyable. Not only swimming and discovering the peace and quiet of life here you can also relax and explore, some check-in areas are very well-decorated.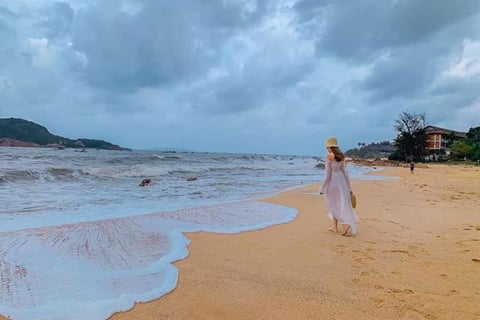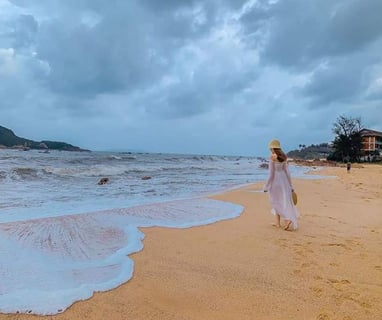 Food, at Bai Xep Quy Nhon is very diverse and easy, seafood is always available, and especially very fresh. You can enjoy seafood, delectable dishes at Lifes Beach or Big Tree restaurants.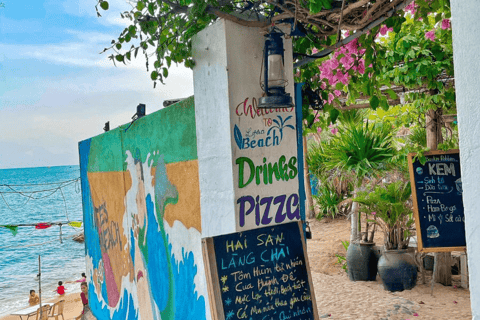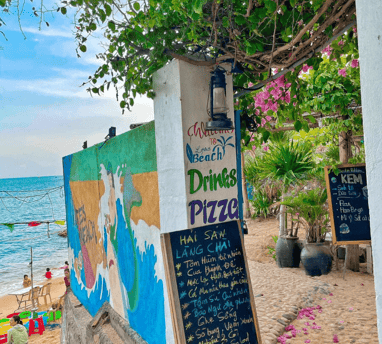 There is a much cheaper place, close to Bai Xep, name Blue Sky ( highly recommended). There are also many restaurants and small shops sold by fisher man in the fishing village, so the seafood here is extremely fresh with a reasonable price. Thing I like the most is that the people here will prepare for us a private table on the sand of beach, grilling seafood while sipping a beer is very warm and fun.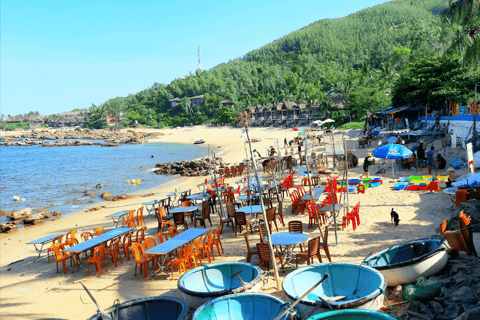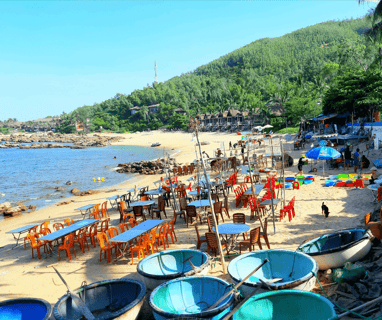 Seafood in Bai Xep is mainly farmed or caught nearby. Then it is processed simply, rustically without many spices such as grilled, steamed, stir-fried with lemongrass and chili…to keep the fresh taste of the dish.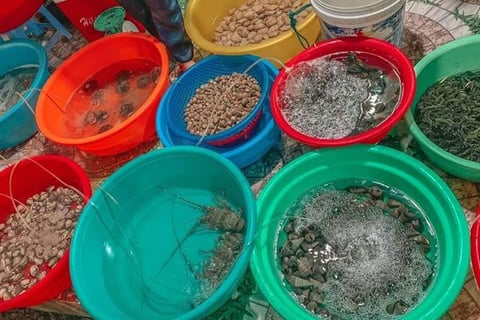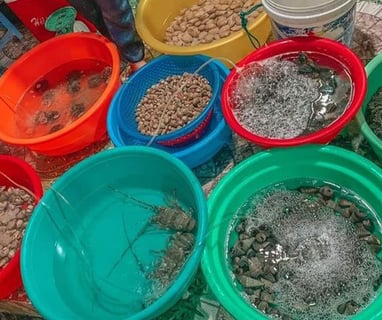 Especially, the salt sauce is really yummy, dipped with squid, shrimp, sea snail….rich taste, crispy and melt in the mouth. Enjoying the cool air of the sea, listening to the sound of the lapping waves on the romantic beach and enjoying the specialties at Bai Xep is indeed an extemely interesting experience in Quy Nhon.
If you want to contemplate the beauty of the sea, enjoy the fresh air the beach and try fresh seafood, make a travel plan and invite your friends