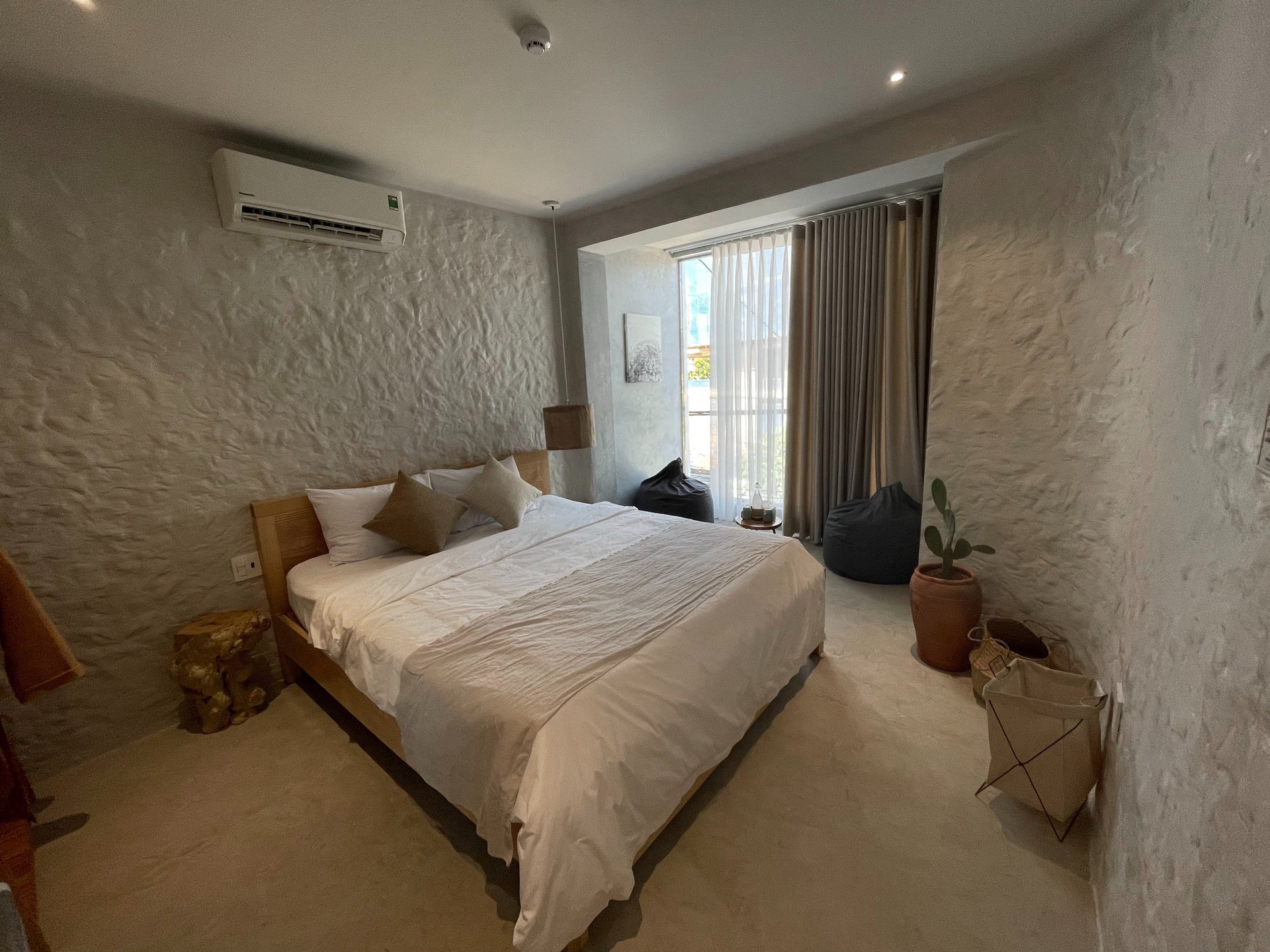 VV House Homestay Quy Nhon
Few homestays can boast the unique design and luxurious amenities of VV House Homestay Quy Nhon. Escape from the bustling city and visit Quy Nhon for relaxation + comfort. VV House is a unique, casual and affordable homestay in Quy Nhon where you can stay the night to escape from your bustling life. The accommodation is inspired by Mediterranean architecture with private rooftop jacuzzi that will give you best views! We provide a romantic stay for couples or fun stay with friends or families. We're located right in the center of Quy Nhon with many local restaurants nearby. The beach is only 6-8mins walking from the homestay.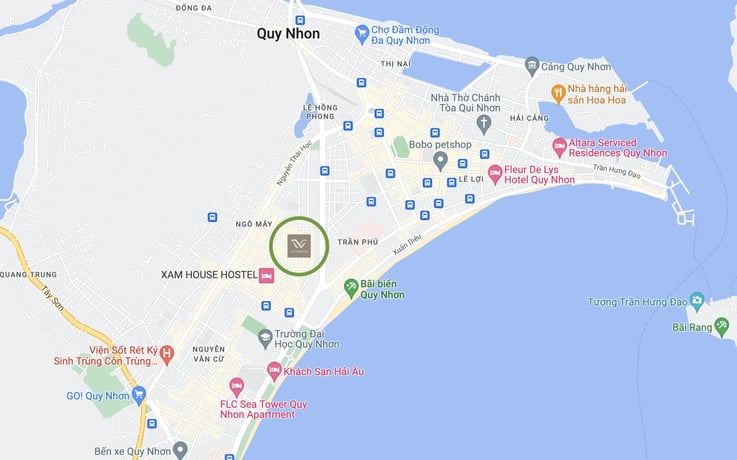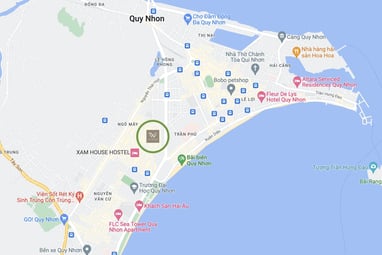 Homestay in center of Quy Nhon
Prime location, with supermarkets, restaurants, coffee shops and bars nearby.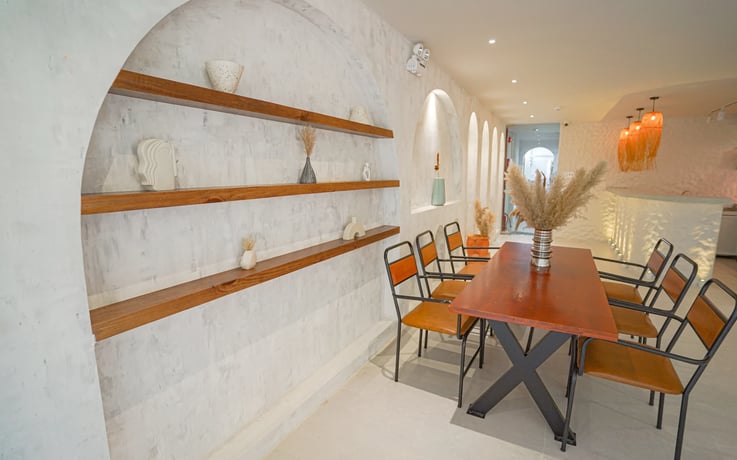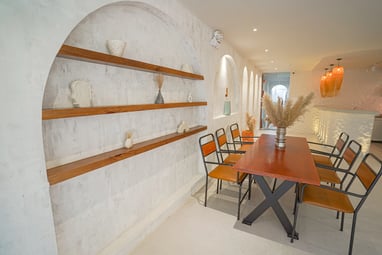 Homestay Quy Nhon Amenities
Besides staying in a uniquely designed room, you will have access to our rooftop, private rooftop jacuzzi and VV Cafe (our own coffee shop).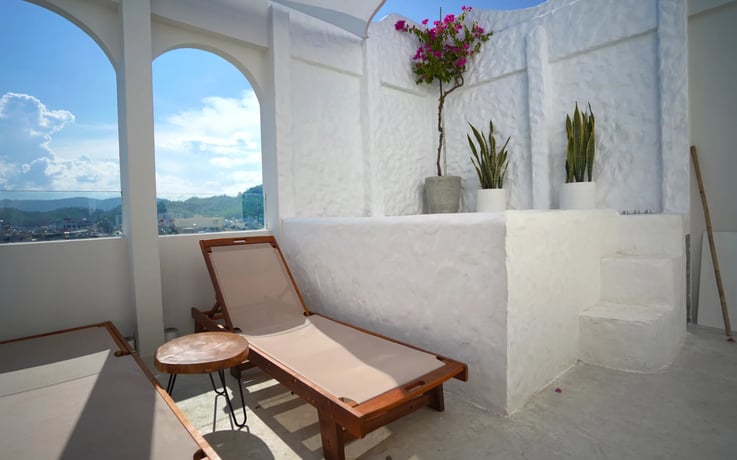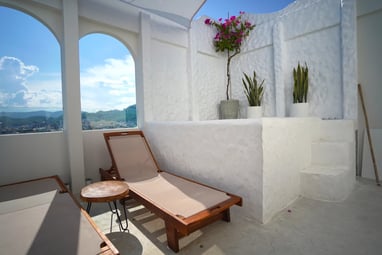 At VV House Homestay, we believe everybody should be able to afford a luxury travel experience. That's why our prices are most competitive in our area.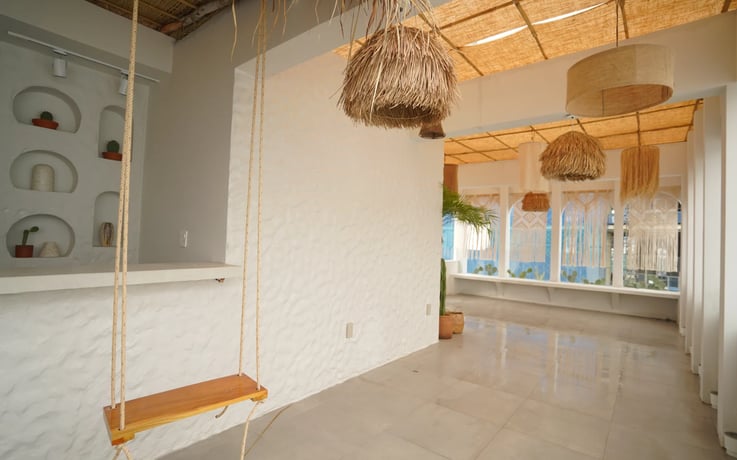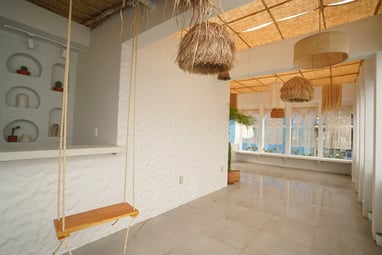 Smart access to the homestay
A stay at VV House homestay will also include convenient and easy access to our building. With smartlocks, you don't need a key to enter. Plus we also provide you with a personal locker with smartlock, so you can securely store your personal items.
Our homestay is located right in the center of the city at 41 Nguyễn Tư, making it easy to explore all that Quy Nhon has to offer. And when you're ready to relax, our rooftop jacuzzi is the perfect spot to unwind. With our rooftop, we have space for up to 30 people, it's perfect for groups or couples. So if you're looking for an accommodation that offers more than just a place to sleep, come and stay with us at VV House & Cafe Quy Nhon Homestay.
Where is VV House Homestay located?
The homestay is located in Quy Nhon. The address is: 41 Nguyễn Tư, Quy Nhon, Binh Dinh.
How long is it from the airport to VV House Homestay?
Phu Cat airport is 33km from our place, which takes about 45mins by car.
What to do around VV House Homestay?
The beach is only a 6-8 minute walk. The famous "Bánh Xèo Tôm Nhảy" is 800m from our homestay. COOP Supermarket is only 5 minutes walking.
How far is VV House Homestay from tourist attractions?
Our homestay is 25km from the famous Ky Co beach and 22km from Eo Gio. Bai Xep is only 11km.
Can I rent motorbikes at VV House?
Yes, we provide motorbike rentals. We have 2 options: automatic or semi-automatic motorbikes. Contact our staff for more information