Long My lake Quy Nhon
DU LỊCH QUY NHON
When it comes to Quy Nhon, everyone will immediately think about a beautiful coast city, do you know besides the beach, there are also have large lakes located among the green mountains, which is very chill. Today, I'd like to introduce you a wonderful campsite .
Located near the foot of Cu Mong pass, connecting Binh Dinh and Phu Yen, about 21km from Quy Nhon city center, this place is surrounded by thousands of trees.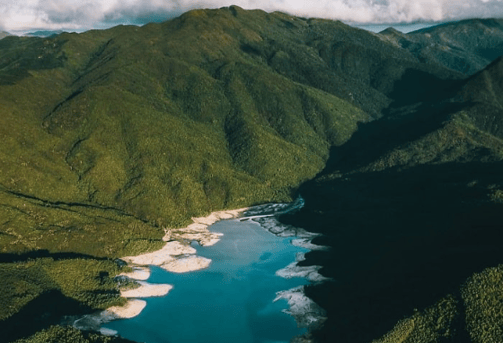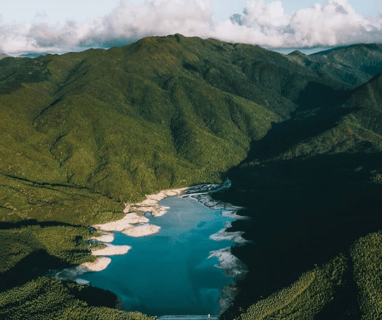 Long My lake is located on a high hill, with four splendid wind of surfaces on all sides and separate from the urban noise, so it becomes an interesting picnic spot.
About 1km from the lake, the road is a gravel road so it is a bit difficult to go, the rest is asphalt road that's quite easy to get on and cars can completely run up the concrete dam of the landside.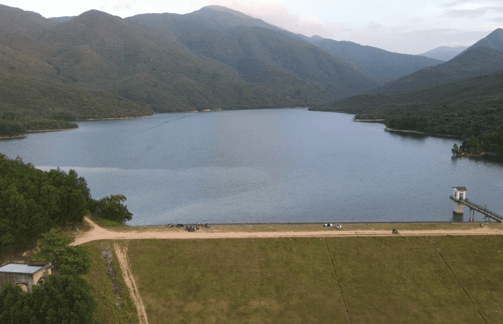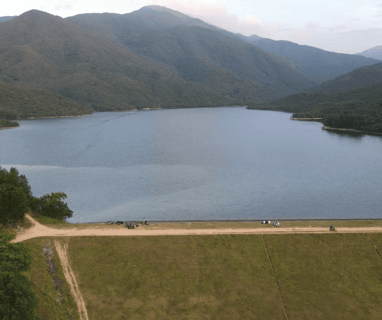 There are many merald-green launs here and empty ground to set up a camping tents. Our team prepared stuffs in the morning then in the early afternoon, we went to the lake. When we arrive, we set up a tent and watch the sunset here.
At night, we sit around the campfire, watch the moon as well as enjoy the fresh air of nature.
There is Ham Rong stream, flows through tree roots, large rocks .
There's a water hole that overflows all year round, called Gieng Tien.
After climbing to explore the stream, if you feel tired, you can be under the shade of a tree and soak yourself in a cool fresh water. This is my first time to be here.
For me, because of its wild beauty, Long My lake has its own attraction, perhaps the inherent beauty of nature is the most majestic beauty.