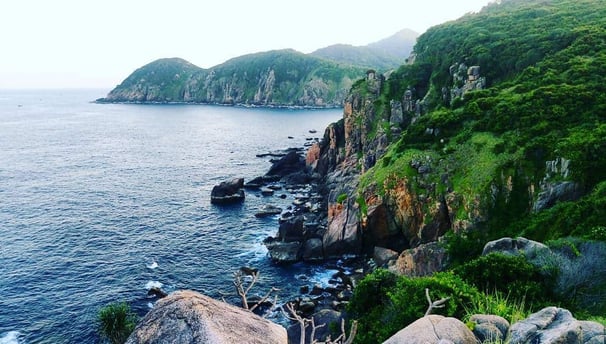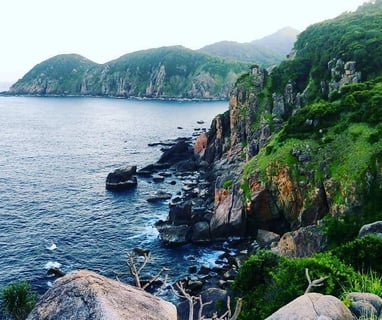 Taking a Quy Nhon trip without spending a few days in the land of "yellow flowers and green grass" - Phu Yen is indeed a big regret.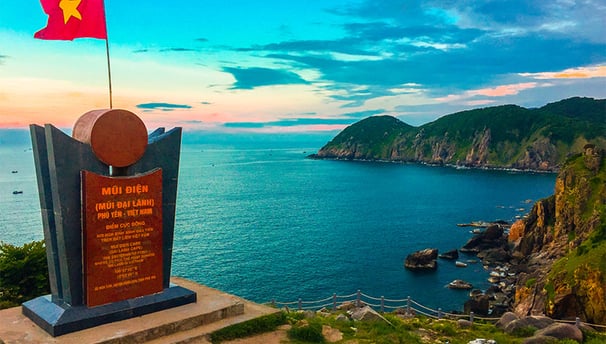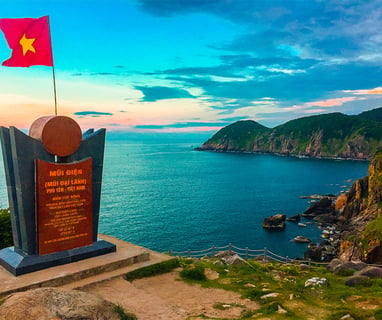 According to many sources, Mui Dien - also known as the first place in Vietnam where we can watch the beautiful sunrise.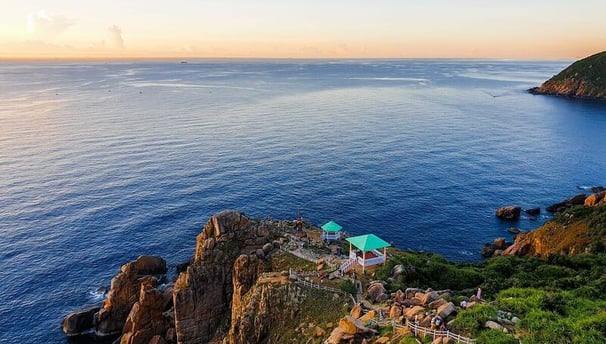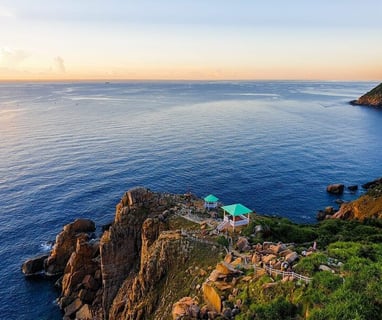 Although the above information is still controversial at times, the natural view from Dai Lanh Cape lighthouse is really worth a try.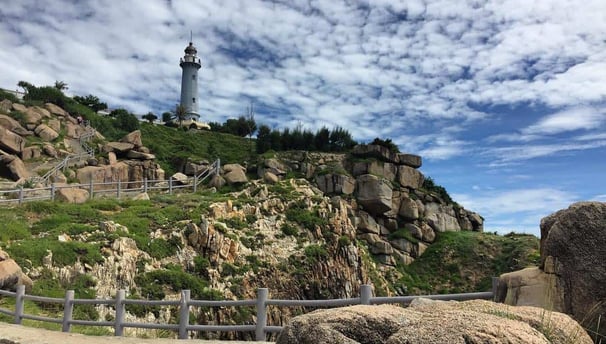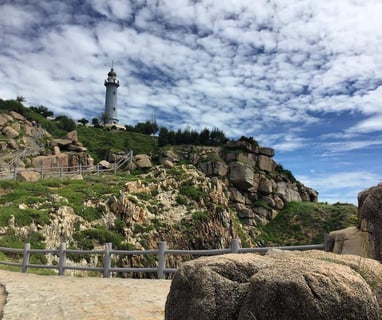 Mui Dien, natural stone blocks are stacked to form a unique pattern in the pellucid sky, form here you can truly feel the land of Nau's indescibable beauty.