SUGGESTIONS OF TASTY AND CHEAP SEAFOOD RESTAURANTS IN QUY NHON.
SUGGESTIONS OF TASTY AND CHEAP SEAFOOD RESTAURANTS IN QUY NHON.
If you still hesitate about what to eat in Quy Nhon, where to eat tasty and cheap seafood, check out the summary post below.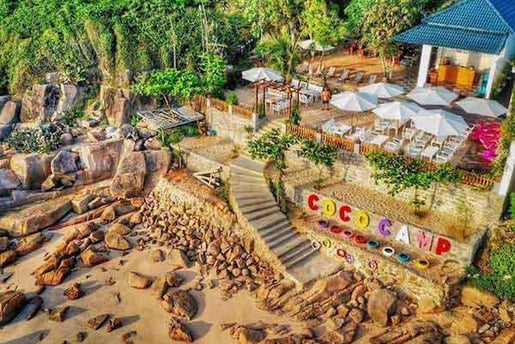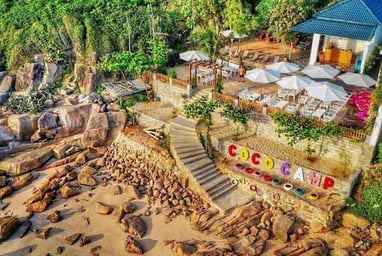 ▶️Hon Kho beach – CocoCamp restaurant
Add: Nhon Hai fishing village (you can search on google map)
💲Price: 15.000-300.000vnd
The most beautiful restaurant with sea view at Nhon Hai. It serves many things from drinks to seafood or lunch.....The seafood is really fresh because it is located in the fishing village, you should try jellyfish hotpot, lobster, grouper fish, grilled cobia fish....There is also has shrimp spring rolls.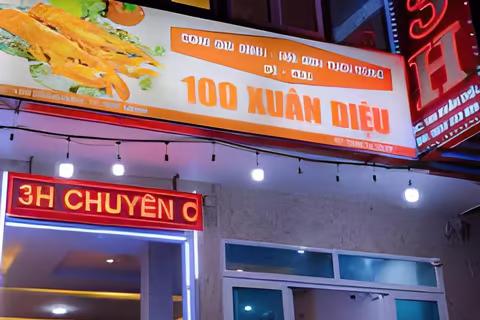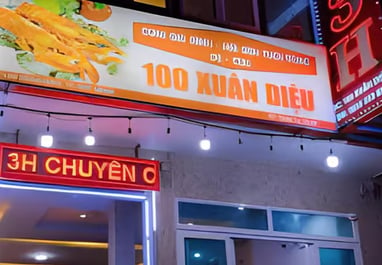 ▶️3H seafood restaurant
Add: 100 Xuan Dieu
💲Price: 45.000-240.000vnd
Fresh seafood is chosen and cooked to the taste of diners. It's a reasonable price for you to be able to try from diversity of seafood such as lobster, giant isopod.....to goat hotpot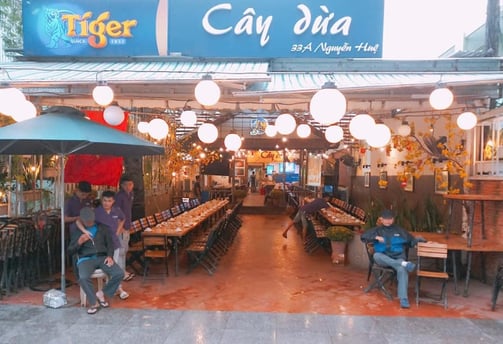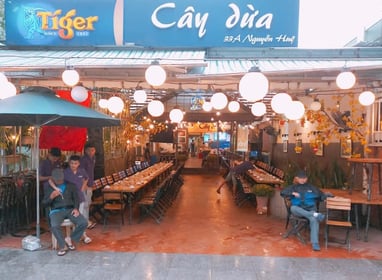 ▶️ Cây Dừa seafood restaurant
Add: 33A Nguyen Hue
💲Price: 50.000-200.000vnd
Menu has many dishes such as shrimp, crab, snail, squid, scallop....you will be spoilt for choice. I make sure that you will be satisfied with this restaurant because of staff's fast service , delectable food with affordable price.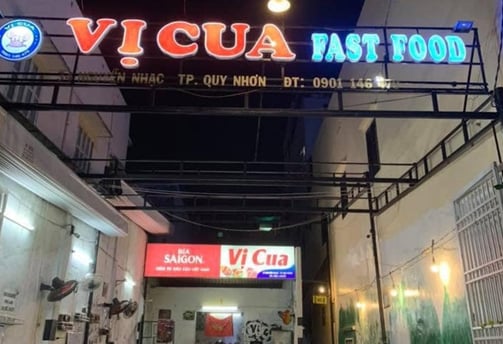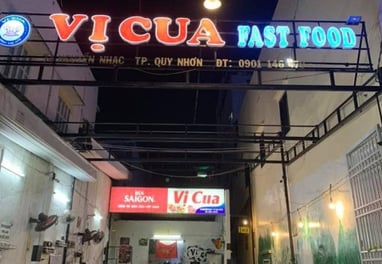 ▶️ Vị Cua restaurant
Add: 34 Nguyen Nhac
💲Price: 20.000-270.000vnd
Specializes in sea crab food such as steamed crab, crab fried with tamarind, roasted crab with salt, crab hotpot, Singapore chili crab....located in the city center, so it is very convenient for walk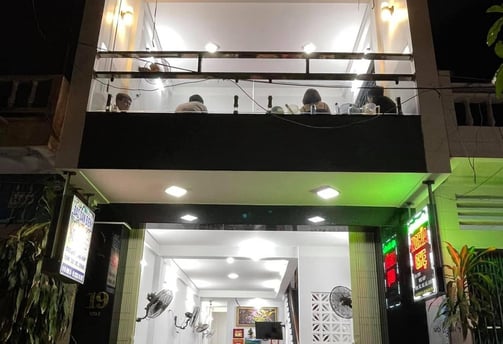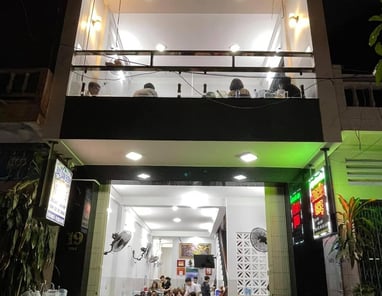 ▶️ Nghĩa Ghẹ seafood restaurant
Add: 19 Vo Dinh Tu
💲Price: 30.000-130.000vnd
Tasty dishes and the sauce are really pleasant to taste. Almost 80% is the local people come. Opening hours is from 11AM – 20PM if you want to try the dishes, have to come early. In addition to sentinel crabs there is also has mouth-watering seafood noodles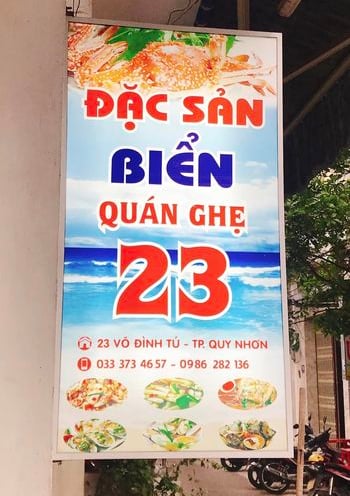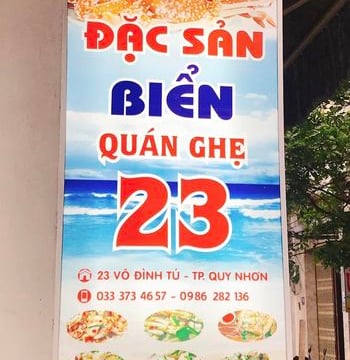 ▶️ 23 sentinel crab restaurant
Add: 23 Vo Dinh Tu
💲Price: 60.000-70.000vnd/ dish
You can choose sentinel crab and seafood that you want. The meat of sentinel crab is very firm and sweet, dipped with the exclusive sauce of the restaurant, its taste strange. There are diversified dishes such as shrimp, oyster, seafood porridge....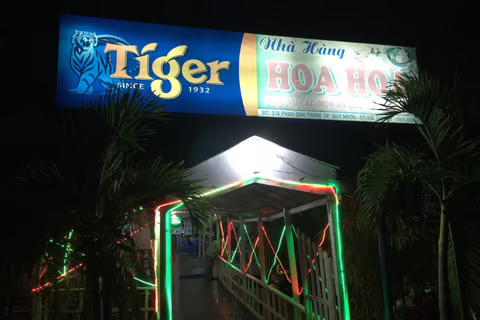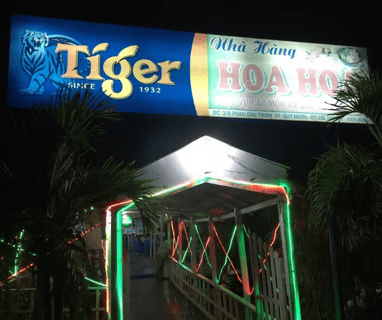 ▶️Tàu Hoa Hoa restaurant
Add: 3/8 Phan Chau Trinh
💲Price: 50.000-250.000vnd
The price is a little bit expensive but the seafood here is extremely fresh and delicious. Specially it has jellyfish soup – a signature of this restaurant, must try.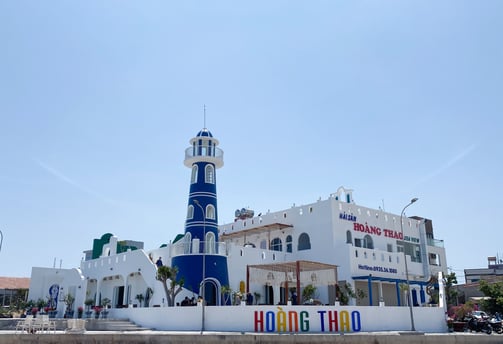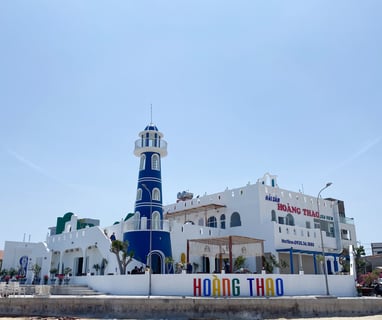 ▶️ Hoàng Thao restaurant
Add: Eo Gio – Nhon Li
💲Price: 200.000-300.000vnd
Located close to FLC resort and the restaurant also has a shuttle bus for guests at FLC. Although the price is expensive, quality of food is very good and staffs here are extremely enthusiasm.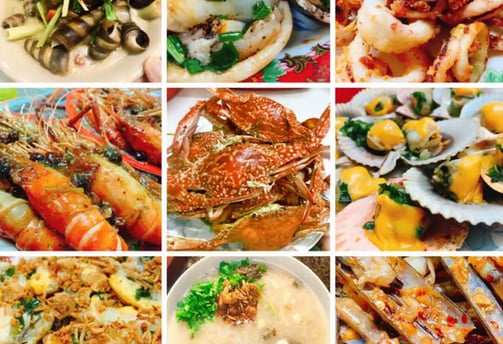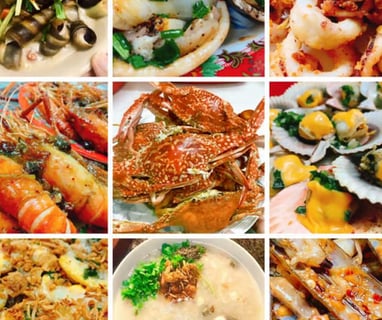 🔺️ You can also refer to the following addresses:
• Snails on Ngoc Han Cong Chua st
• Kim Ngân restaurant – on 154 Xuan Dieu st
• Bờ biển restaurant – on 10 Xuan Dieu st
• Bồng Bềnh - 148 Hùng Vương. Bồng Bềnh –on 148 Hung Vuong st
• Mộng Mơ seafood – on Xuan Dieu st
• Thuy Kieu snails – on 5D Tang Bat Ho
• Cô Xí snails – on 40 Dao Duy Tu